Are you a country gal? Does your husband go hunting, fishing or trapping? This kit has a mix of nature and backwoods charm and the muted colors making it versatile. Use this to bring out the hillbilly in you! This month Heidi and Lori of Scraps N Pieces have two element packs, a paper pack and an alpha. Grab them all and mix and match to make a fun coordinating kit. Their pieces coordinate with the parts from the other designers. Each piece is just $1 this week.
Here are the cute layouts from their CT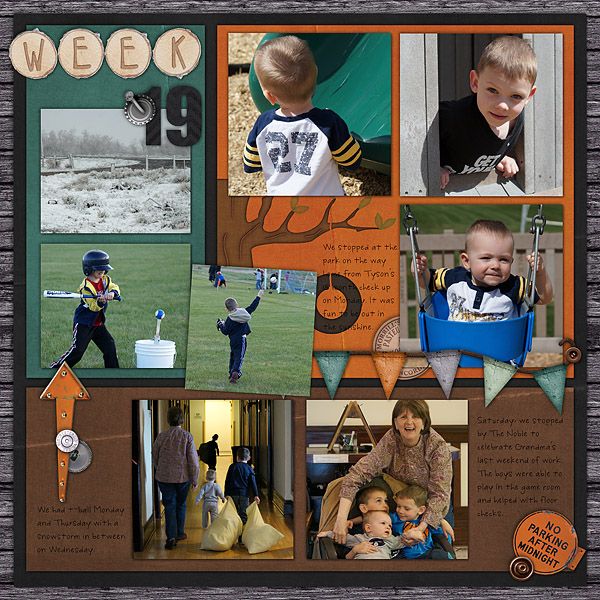 And here are mine- I used templates by AKDesigns that are also part of the Bits N Pieces this month. This first LO is from
Pack 66
.
Here is a look at that pack:
And this LO is from Pack 65:
Who likes siggy templates? Just this past Friday, Amanda of AKDesigns released her latest siggy pack. This pack has paper flag and hexagon action. On sale now for just $2!
Pin It