Don't forget to pick up all those awesome Bits N Pieces kits while they're on sale for the mere price of $1 each!! Here are a few I want to spotlight for you!!

A couple LO's to show this kit off-
Joni:
Lindsay: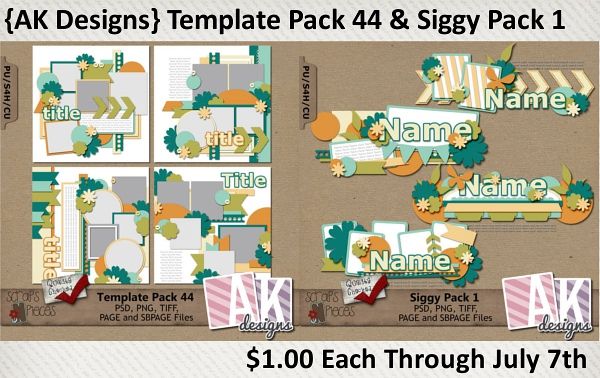 Here's what I did with these:
Pack 44- Using
Serious Soccer by Fit 2 Be Scrapped
:
My LO- I used a template by Mommy Made This:
Have you been following Amanda of AKDesigns' WAMK template collection? This month's pack is themed around journaling.
These templates have large spots for your written memories but if you don't journal much then turn the journaling spots into photo slots. This pack is on sale now.
This pack can be found at:
Pin It