Its a new month and new goodies are ready for you! This month the Designers at SNP came up with a fun new kit, called
"All Things Sports"
You can pick up the full kit for $7.99, the QPs for $5.99, or for some bonus savings, pick it all up with the Bundle option for only $10.99
We also have a brand new designer CU Grab Bag this month full of Photo Masks. Look at the full reveal below. These are ready for your kits, or photos. You can grab this for 25% off if you hurry and get it the first week.
Our fun new Bits N Pieces kits are also in the store this week. Remember they are only $1 each the first week. You can mix and match the pieces you would like to put together your own kit. The theme this month was TOYS. This slideshow gives you a look at all the different parts available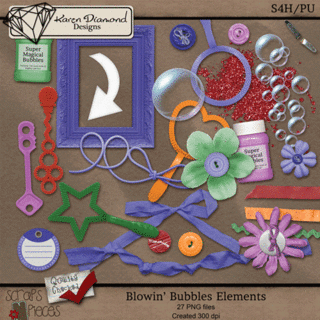 Here is a look at Scraps N Pieces' specific parts - $1 each the first week and then will be combined in a full sized kit. I'm excited they brought back a new bigger and better Building Up kit for all of us Lego fans out there, plus it now includes Tinker Toys as well.
and here's a little inspiration with this kit from their CT
Need some cardstocks to go with the awesome bits n pieces this month? Have I got the thing for you! Thirteen awesome papers by Fit 2 Be Scrapped, because you can't scrap everything with just patterned papers! Only $1 for the first week, so get them now while the gettin' is good!
Check out the LO I made with Building Up- I used a template from AK Designs' Bits N Pieces Pack 18!
And here are those templates- also $1!!
Amanda also made some fabulous brag book pages, which I used for another LO- Here are the BB Pages-
And here's the preview of the templates- Love them! And for only $1 they're a steal!
Like the kit I used with my LO? It's a brand new kit by B2N2 Scraps. Becky's
new kit is called
Best of Days
and it's an everyday kit that is also perfect for vintage/heritage photos. Take a look at this kit.
You can find it at her
STS store
or
MyMemories
. There's also a set of 10 quick pages that are in her
STS store
.
Both the kit and QPs are on sale 30% off for one week at her STS store. The kit will be 30% off at My Memories for one week.
Scrap It To Win It contest, it starts on the 7th, You need to be signed up by September 1st. TODAY!
Contest will last 6 weeks.
START DATE: Friday September 7th FINAL WEEK starts October 12th There will be NO popularity Vote and NO eliminations. There will be a weekly winner but everyone stays in. Layouts will be voted on by judges. Over-all winner also voted on by judges.
Pin It